Great to See You at CASBO 2016
It was my 8th year attending CASBO and probably the busiest! We enjoyed seeing many of our existing customers and meeting some potential new customers too!
Our ACA functionality was a big hit, as was the Employee Online Portal and Office Depot Interface. At one point, JenE had a line of people waiting to get a demo of the portal. And, our 30-year anniversary shirts were also quite popular with our customers and were flying off the shelf!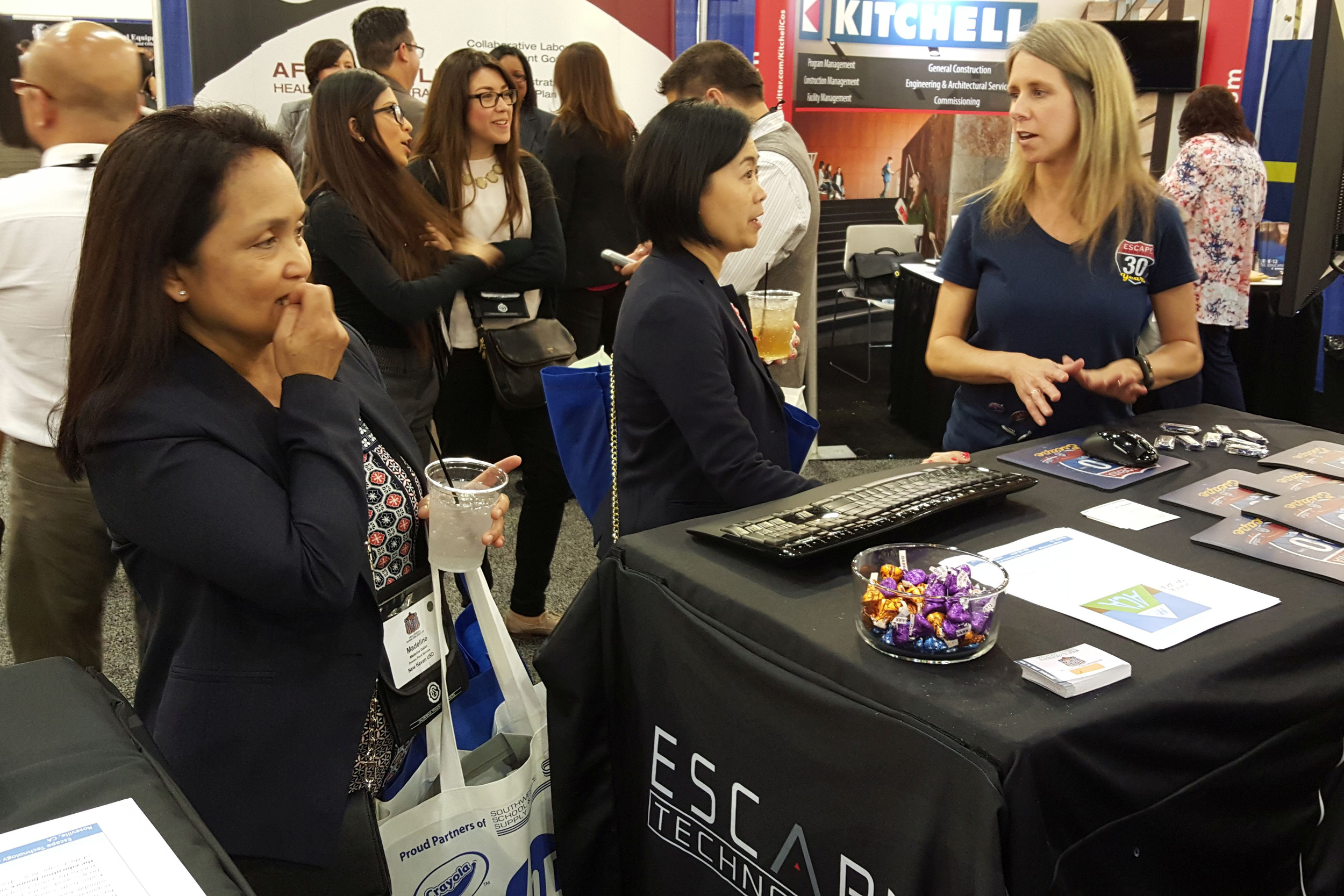 We loved hearing all of the compliments from our customers about our successful completion of ACA functionality. In case you missed our blog last week, here is what Joel Toste, Senior Director, Integrated Fiscal Services at Placer County Office of Education, had to say regarding ACA:
Over the last year and half, I've been very impressed with, and thankful for, the ACA software functionality that the Escape Team has developed. They've taken a very large and complex set of requirements set forth in the ACA law, and given its customers a valuable tool to assist in meeting those requirements. Escape is in the home stretch of its ACA software development! Today, with JR and Ginny's assistance, we were able to successfully transmit an ACA TEST file to IRS for PCOE's TCC number and verify that it was accepted. Kudos to JR, Ginny, and the rest of the Escape Team on all their tireless work on the file transmission functionality! I'm looking forward to assisting my other eleven ALE Orgs with their file transmission tests and, ultimately, with their live Production file transmissions.

A big THANK YOU to the entire Escape Team on taking the lead statewide in the education finance software industry with the development of its ACA software functionality!